A museum deep inside a salt mine in southern Germany.
May 2007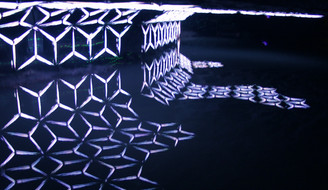 Interactive Corner Flag Dance Game and Information Terminals at the Football Globe Germany, part of the artistic and cultural programme of the 2006 FIFA World Cup™.
October 2005 - June 2006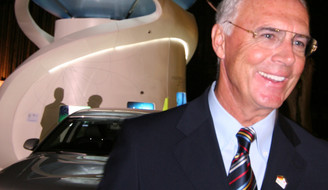 Seamless Surround Projection Environment
August 2005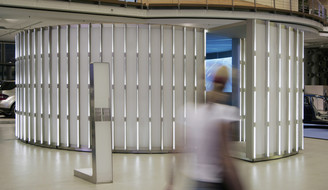 Cocoon Club realtime 360° visuals on the membrane wall surrounding the main dance floor
July 2003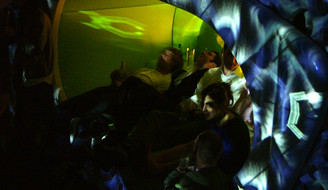 360° Surround Projection and game terminals in the FIFA WM Globe.
June 2003 - June 2006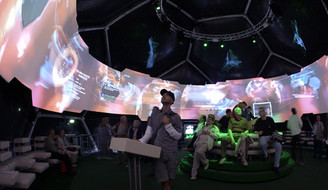 A semi virtual swiss badi at the Expo02 in switzerland 2002
May 2002 - October 2002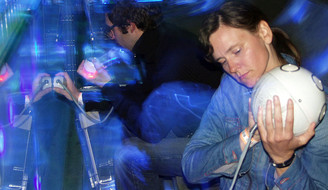 A do it your self rapid fashion printing station at the Expo2000.
June 2000 - October 2000